In addition to the guest rooms, we also have a mini-campsite. The campsite is situated in a tranquil area in the garden of the monastery. There are 6 places, but there is always room for guests who are travelling by bicycle or on foot. There is only one spot for a campervan or a caravan. At the bottom of this page you can find an availability calender for this spot. We update this calendar at least once per day. The individual spots have no electricity, but it is possible to charge mobile devices, etc. We also offer a varying tasty camping breakfast that you can order from us. For rates and reservations, see the bottom of this page. It is also possible to book a cooking pot arrangement on site. We provide the pot, groceries and a recipe for a meal that you can prepare yourself over a campfire.
This year, the campground is open from May 1st to October 1st.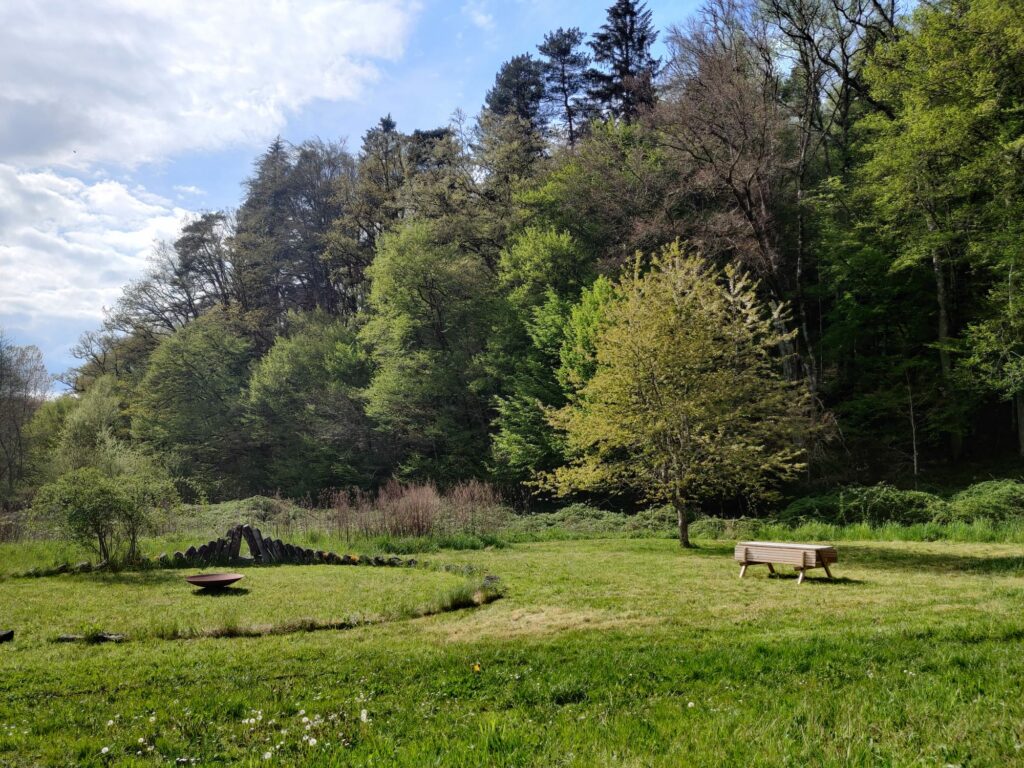 Rates
| | |
| --- | --- |
| | Price per night |
| Person | 5,- |
| Tent | 5,- |
| Camper/caravan | 8,- ( only 1 place, by mutual agreement only) |
| Bicycle | free |
| Car | 3,- |
| Shower | free |
| Camping breakfast | 4,- |
Unfortunately, pets are not allowed.
Booking
For booking inquiries, please send an email to reservations@levaldelabonnevie.fr
Availability campervan/caravan spot
This calendar is intended as an indication of availability, you can make a reservation via email. We try to keep the calendar up to date as much as possible, but sometimes we forget, so it's best to send an email or call us before your visit.